Hello bookworms! I'm Nia and today I'm going to be talking about some fictional characters I'd love to be friends with.
I love this types of posts because my book-characters-I-want-to-be-friends-with list is pretty long. The ones I'm going to be talking about today are from some recent books I've read, and some other favorites, but I just wanted to mention them because I adore them.
If you aren't familiar with Top 5 Wednesday, it is a Goodeads group now currently run by Sam over at ToughtsOfTomes on Youtube, where each week they give you a topic and you talk about 5 books that fit that category. You can join the group here if you want to participate!
Without any further ado, let's start with this week's topic!
Cameron Bright | If I'm Being Honest
I adored her arc in the book, and not only I think she's such a cool and complex character, but I think that she has a very different personality than me. Still, I would totally love to be best friends with her because she's a persistent, honest and amazing person.
High school senior Cameron Bright's reputation can be summed up in one word: bitch. It's no surprise she's queen bee at her private L.A. high school—she's beautiful, talented, and notorious for her cutting and brutal honesty. So when she puts her foot in her mouth in front of her crush, Andrew, she fears she may have lost him for good.
In an attempt to win him over, Cameron resolves to "tame" herself, much like Katherine in Shakespeare's The Taming of the Shrew. First, she'll have to make amends with those she's wronged, which leads her to Brendan, the guy she labelled with an unfortunate nickname back in the sixth grade. At first, Brendan isn't all that receptive to Cameron's ploy. But slowly, he warms up to her when they connect over the computer game he's developing. Now if only Andrew would notice…
But the closer Cameron gets to Brendan, the more she sees he appreciates her personality—honesty and all—and wonders if she's compromising who she is for the guy she doesn't even want.
Alex Claremont-Diaz | Red, White and Royal Blue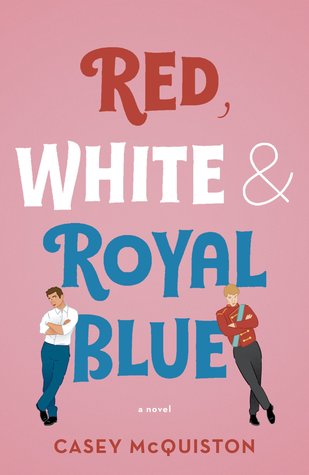 Okay, I love Alex with all my heart. He's a very cool goofy guy, and has such a vibrant personality that it's like magnests: you can just help but be drawn to him.
First Son Alex Claremont-Diaz is the closest thing to a prince this side of the Atlantic. With his intrepid sister and the Veep's genius granddaughter, they're the White House Trio, a beautiful millennial marketing strategy for his mother, President Ellen Claremont. International socialite duties do have downsides—namely, when photos of a confrontation with his longtime nemesis Prince Henry at a royal wedding leak to the tabloids and threaten American/British relations.
The plan for damage control: staging a fake friendship between the First Son and the Prince. Alex is busy enough handling his mother's bloodthirsty opponents and his own political ambitions without an uptight royal slowing him down. But beneath Henry's Prince Charming veneer, there's a soft-hearted eccentric with a dry sense of humor and more than one ghost haunting him.
As President Claremont kicks off her reelection bid, Alex finds himself hurtling into a secret relationship with Henry that could derail the campaign and upend two nations. And Henry throws everything into question for Alex, an impulsive, charming guy who thought he knew everything: What is worth the sacrifice? How do you do all the good you can do? And, most importantly, how will history remember you?
Tessa Gray | The Infernal Devices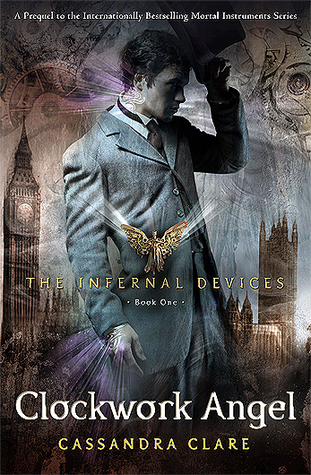 Despite the age gap and the fact that she's a warlock and probably might be quite busy, I'd love to be friends with her. She's a book nerd like moi, and I think it'd be amazing to talk with her about books, and everything related to them.
In a time when Shadowhunters are barely winning the fight against the forces of darkness, one battle will change the course of history forever. Welcome to the Infernal Devices trilogy, a stunning and dangerous prequel to the New York Times bestselling Mortal Instruments series.
The year is 1878. Tessa Gray descends into London's dark supernatural underworld in search of her missing brother. She soon discovers that her only allies are the demon-slaying Shadowhunters—including Will and Jem, the mysterious boys she is attracted to. Soon they find themselves up against the Pandemonium Club, a secret organization of vampires, demons, warlocks, and humans. Equipped with a magical army of unstoppable clockwork creatures, the Club is out to rule the British Empire, and only Tessa and her allies can stop them…

Kenji Kishimoto | Shatter Me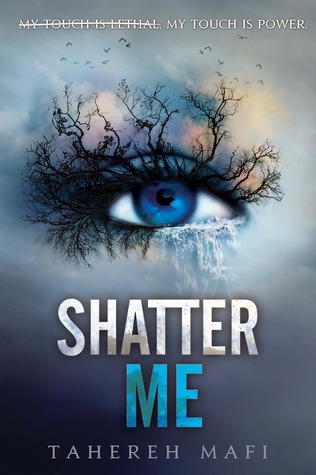 I feel I always mention Kenji in these types of posts, but trust me it's for a good reason. I think we got to see a more complex Kenji in the last two books, and I'm impressed. He's such a loyal and wholesome person, and I think he would be an incredible friends.
I have a curse
I have a gift
I am a monster
I'm more than human
My touch is lethal
My touch is power
I am their weapon
I will fight back
Juliette hasn't touched anyone in exactly 264 days.
The last time she did, it was an accident, but The Reestablishment locked her up for murder. No one knows why Juliette's touch is fatal. As long as she doesn't hurt anyone else, no one really cares. The world is too busy crumbling to pieces to pay attention to a 17-year-old girl. Diseases are destroying the population, food is hard to find, birds don't fly anymore, and the clouds are the wrong color.
The Reestablishment said their way was the only way to fix things, so they threw Juliette in a cell. Now so many people are dead that the survivors are whispering war – and The Reestablishment has changed its mind. Maybe Juliette is more than a tortured soul stuffed into a poisonous body. Maybe she's exactly what they need right now.
Juliette has to make a choice: Be a weapon. Or be a warrior.
Stevie Bell | Truly Devious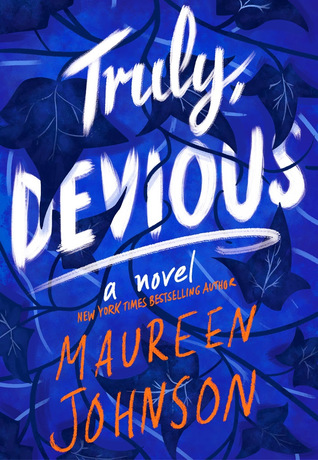 One of the main reasons why I'd like to be friends with Stevie is her knowledge and experience with murder mysteries. I've always been fascinated with those (blame Criminal Minds), and I think it'd be so cool if I could help her figure out the mystery at the boarding school.

Ellingham Academy is a famous private school in Vermont for the brightest thinkers, inventors, and artists. It was founded by Albert Ellingham, an early twentieth century tycoon, who wanted to make a wonderful place full of riddles, twisting pathways, and gardens. "A place" he said, "where learning is a game."
Shortly after the school opened, his wife and daughter were kidnapped. The only real clue was a mocking riddle listing methods of murder, signed with the frightening pseudonym, Truly Devious. It became one of the great unsolved crimes of American history.
True-crime aficionado Stevie Bell is set to begin her first year at Ellingham Academy, and she has an ambitious plan: She will solve this cold case. That is, she will solve the case when she gets a grip on her demanding new school life and her housemates: the inventor, the novelist, the actor, the artist, and the jokester. But something strange is happening. Truly Devious makes a surprise return, and death revisits Ellingham Academy. The past has crawled out of its grave. Someone has gotten away with murder.
What fictional characters would you like to be friends with? Let me know in the comments!
Follow me on BlogLovin'
Goodreads | Instagram | Twitter | Contact Me