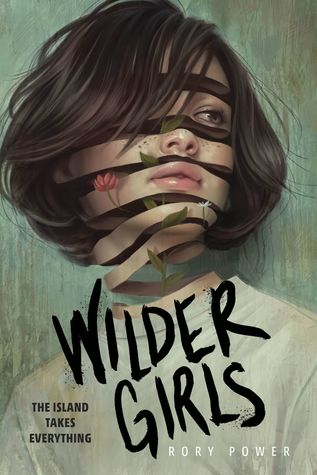 Title: Wilder Girls
Author: Rory Power
Series: N/A?
Genre: Young Adult, Sci-fi, Dystopia, LGBT+
Publisher: Delacorte Press
Publication date: July 9th, 2019
Pages: 368
My rating:
---
It's been eighteen months since the Raxter School for Girls was put under quarantine. Since the Tox hit and pulled Hetty's life out from under her.
It started slow. First the teachers died one by one. Then it began to infect the students, turning their bodies strange and foreign. Now, cut off from the rest of the world and left to fend for themselves on their island home, the girls don't dare wander outside the school's fence, where the Tox has made the woods wild and dangerous. They wait for the cure they were promised as the Tox seeps into everything.
But when Byatt goes missing, Hetty will do anything to find her, even if it means breaking quarantine and braving the horrors that lie beyond the fence. And when she does, Hetty learns that there's more to their story, to their life at Raxter, than she could have ever thought true.
"Scarred, tilting tables; a fireplace, and tall-backed couches, stuffing ripped out to burn for warmth. And us, full of us, humming and alive."
Wilder Girls was one of my most anticipated releases of this year, and it intrigued me enough not only because of that gorgeous and stunning cover, but also because the premise sounded so unique and interesting that I knew I had to pick it up, and surely it did not disappoint. There were some minor details that didn't make it a 5 star read, but it was such an incredible book and I'm so happy I read it.
The beginning was a bit slow and it took me a few chapters to get into the story and the writing style (maybe my reading slump was to blame for that), but once I kept reading it was such a gripping and fast paced book, full of action packed scenes and twists and turns that kept me at the edge of my seat wanting to know what was going to happen next. It was shocking for me to finish it in one sitting, because despite me being quite a fast reader, it's quite unusual for me to finish an entire book in a go, but because of the pacing it was pretty easy to me to get carried away with the story.
Despite me being a bit thrown off by the writing style at the very beginning of the novel, I soon fell in love with it. The descriptions of places and landscapes were so incredibly detailed I could picture them clearly in my mind and it almost felt as if I was being inside this world, and I also really loved the friendship and the slow burn romance that started to happen in the middle of Wilder Girls.
"Some nights I get to thinking about what it could've been, what they could've seen, and it helps to feel the casing in my hand, to know that I'm safe from whatever they saw and whatever they're afraid of."
When it comes to the characters, I have to say I was pretty impressed. Though their backstories weren't super complex and there were some parts that I wish I'd known about them and their families, I adored the interactions between Hetty and Reese. Their dynamics throughout the story were so smooth and well written, and also their chemistry was incredible. I also really enjoyed Byatt's POV, and I think she added a lot of insight of what was going on. Plus I think her perspective was pretty different from Hetty's (not only in the writing style used, but also in her personality), and you could definitely feel that despair and hopelessness throughout it, which I appreciated a lot because it added such realism to the novel.
My only complains were that I think it was a pretty short book. Wilder Girls felt more like a prologue, and I honestly would be pretty disappointed if it was just a standalone, because that ending made me believe otherwise. I was also quite confused with the flashbacks, because there wasn't anything that made it different from the actual plot, and it took me a few paragraphs to realize I was reading a memory.
Overall, I really enjoyed Wilder Girls. The plot was super interesting to follow, and I liked the take the Tox had in the story. I'm so interested to see the oath the story will take in the sequel (if there will be any) and see the journey that awaits these characters.
I received an ARC of this book in exchange for an honest review. This doesn't change my opinion whatsoever. All thoughts are my own.
TW: Food scarcity, graphic violence, animal cruelty, non-consensual medical treatment, death
"I try to let go but I can't and around me the water black the shore black and if I let go I will disappear

If I lose this I will disappear."
Follow me on BlogLovin'
Goodreads | Instagram | Twitter | Contact Me