Hello bookworms! I'm Nia and since February is the month of romance, I wanted to recommend you some super worthy romances.
Now I wanted to have a variety of genres in this book, so I'm not only going to be talking about contemporaries here, in case you're not interested in that genre but still want to read a good romance. There are some, don't get me wrong, but I also added anothers that I adore.
Without any further ado, let's start with my recommendations!
Stalking Jack the Ripper | Kerri Maniscalco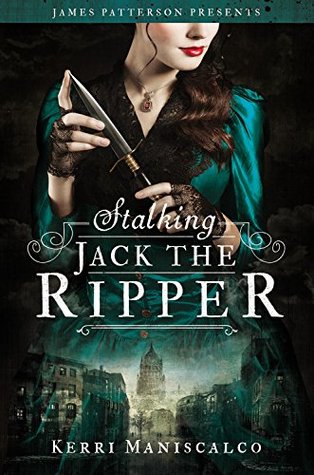 My thoughts: You'll probably already know my love for this series, and though it's a pretty popular book in the book comunity, I still want to recommend it because it has one of my favourite romances/relationships. Not only I adore both Audrey Rose and Thomas, but I actually think they do good to each other, and have a really pure and healthy relationship.
I have a review of Hunting Prince Dracula here, in case you want to check it out.
Seventeen-year-old Audrey Rose Wadsworth was born a lord's daughter, with a life of wealth and privilege stretched out before her. But between the social teas and silk dress fittings, she leads a forbidden secret life.
Against her stern father's wishes and society's expectations, Audrey often slips away to her uncle's laboratory to study the gruesome practice of forensic medicine. When her work on a string of savagely killed corpses drags Audrey into the investigation of a serial murderer, her search for answers brings her close to her own sheltered world.
A Million Junes | Emily Henry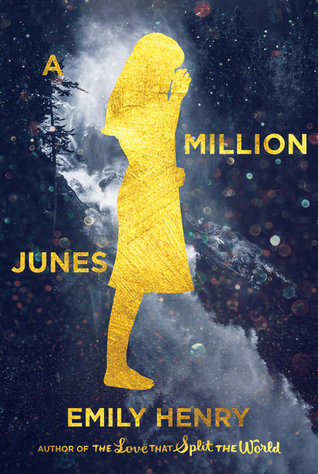 My thoughts: If you're looking for a different type of book but with a very angsty and slow burning romance, just pick this one up! It's a magical realism, and though those type of books tend to be a bit harder to get into, this one was a really beautiful story. I love the dynamics between the characters, and how peculiar and different it was from anything I've read before.
I have a review of this book here, in case you want to check it out.
For as long as Jack "June" O'Donnell has been alive, her parents have had only one rule: stay away from the Angert family. But when June collides—quite literally—with Saul Angert, sparks fly, and everything June has known is thrown into chaos.
Who exactly is this gruff, sarcastic, but seemingly harmless boy who has returned to their hometown of Five Fingers, Michigan, after three mysterious years away? And why has June—an O'Donnell to her core—never questioned her late father's deep hatred of the Angert family? After all, the O'Donnells and the Angerts may have mythic legacies, but for all the tall tales they weave, both founding families are tight-lipped about what caused the century-old rift between them.
As Saul and June's connection grows deeper, they find that the magic, ghosts, and coywolves of Five Fingers seem to be conspiring to reveal the truth about the harrowing curse that has plagued their bloodlines for generations. Now June must question everything she knows about her family and the father she adored, and she must decide whether it's finally time for her—and all the O'Donnells before her—to let go.
The Summer of Chasing Mermaids | Sarah Ockler
My thoughts: This would probably be a perfect summer read, but oh well, you do you, I'm still recommending it. It's a contemporary retelling of The Little Mermaid, and it was such a beautifully written story, and very whimsical. It had a bit of romance, too, and though I'm kinda recommending it based on it, I still think it was so much more than that. It explored friendship, mental health, and the inner self, and I really enjoyed it.
I have a review of this book here.
The youngest of six talented sisters, Elyse d'Abreau was destined for stardom – until a boating accident took everything from her. Now, the most beautiful singer in Tobago can't sing. She can't even speak.
Seeking quiet solitude, Elyse accepts a friend's invitation to Atargatis Cove. Named for the mythical first mermaid, the Oregon seaside town is everything Elyse's home in the Caribbean isn't: an ocean too cold for swimming, parties too tame for singing, and people too polite to pry – except for one.
Christian Kane is a notorious playboy – insolent, arrogant, and completely charming. He's also the only person in Atargatis Cove who doesn't treat Elyse like a glass statue. He challenges her to express herself, and he admires the way she treats his younger brother, Sebastian, who believes Elyse is the legendary mermaid come to life.
When Christian needs a first mate for the Cove's high-stakes Pirate Regatta, Elyse reluctantly stows her fear of the sea and climbs aboard. The ocean isn't the only thing making waves, though – swept up in Christian's seductive tide and entranced by the Cove's charms, Elyse begins to wonder if a life of solitude isn't what she needs. But changing course again means facing her past. It means finding her inner voice. And scariest of all, it means opening her heart to a boy who's best known for breaking them…
White Hot Kiss | Jennifer L. Armentrout
My thoughts: I'd probably recommend any Jennifer L. Armentrout's books, because she is a queen at creating tension and angst. Her books are really fast paced and fun, and they have those sexy characters that I can't help but love. I would say if you're looking for a light, quick read, or if you're in a reading slump but still want to read something, read one of her books, because they are not only addicting but also really fun and entertaining.
One kiss could be the last.
Seventeen-year-old Layla just wants to be normal. But with a kiss that kills anything with a soul, she's anything but normal. Half demon, half gargoyle, Layla has abilities no one else possesses.
Raised among the Wardens—a race of gargoyles tasked with hunting demons and keeping humanity safe—Layla tries to fit in, but that means hiding her own dark side from those she loves the most. Especially Zayne, the swoon-worthy, incredibly gorgeous and completely off-limits Warden she's crushed on since forever.
Then she meets Roth—a tattooed, sinfully hot demon who claims to know all her secrets. Layla knows she should stay away, but she's not sure she wants to—especially when that whole no-kissing thing isn't an issue, considering Roth has no soul.
But when Layla discovers she's the reason for the violent demon uprising, trusting Roth could not only ruin her chances with Zayne… it could brand her a traitor to her family. Worse yet, it could become a one-way ticket to the end of the world. 
The Law of Moses | Amy Harmon
My thoughts: I could honestly recommend any Amy Harmon book here, because she has really beautiful and heartbreaking stories, but I decided to talk about this one because I feel is not as well known as Making Faces, for example. And this had such a good and angsty love story, but not only that. All of her books have a positive message about life, self love or something that makes you not only connect with the characters, but also cried your eyeballs out. And this one was no different. It was such a beautiful story, and I cannot recommend it enough.
Someone found him in a laundry basket at the Quick Wash, wrapped in a towel, a few hours old and close to death. They called him Baby Moses when they shared his story on the ten o'clock news – the little baby left in a basket at a dingy Laundromat, born to a crack addict and expected to have all sorts of problems. I imagined the crack baby, Moses, having a giant crack that ran down his body, like he'd been broken at birth. I knew that wasn't what the term meant, but the image stuck in my mind. Maybe the fact that he was broken drew me to him from the start.
It all happened before I was born, and by the time I met Moses and my mom told me all about him, the story was old news and nobody wanted anything to do with him. People love babies, even sick babies. Even crack babies. But babies grow up to be kids, and kids grow up to be teenagers. Nobody wants a messed up teenager.
And Moses was messed up. Moses was a law unto himself. But he was also strange and exotic and beautiful. To be with him would change my life in ways I could never have imagined. Maybe I should have stayed away. Maybe I should have listened. My mother warned me. Even Moses warned me. But I didn't stay away.
And so begins a story of pain and promise, of heartache and healing, of life and death. A story of before and after, of new beginnings and never-endings. But most of all…a love story.
Dearest Clementine | Lex Martin
My thoughts: This book leans more towards new adult, because I'm pretty sure it has more sexy scenes (don't quote me on that, I can't fully remember). But still it had a really fluffy romance, and a really cool friendship. So if you're looking for a cute, NA and quick book, just pick this up!
Twenty-year-old Clementine Avery doesn't mind being called bitchy and closed off. It's safe, and after being burned by her high school sweetheart and stalked by a professor her freshman year of college, safe sounds pretty damn good.
Her number one rule for survival? No dating. That is until she accidentally signs up for a romance writing class and needs material for her latest assignment. Sexy RA Gavin Murphy is more than happy to play the part of book boyfriend to help Clem find some inspiration, even if that means making out … in the name of research, of course.
As Gavin and Clem grow closer, they get entangled in the mystery surrounding a missing Boston University student, and Clem unwittingly becomes a possible target. Gavin tries to show Clem she can handle falling in love again, but she knows she has to be careful because her heart's at stake … and maybe even her life.
Lick | Kylie Scott
My thoughts: I've already talked about these books in this blog, but this is a so cringy worthy romance story. I'd say this book wasn't my favourite in the series, but I still recommend to read all of them, because they all are hilarious and will make you laugh out loud. Yes, they are a bit cheesy and tropey sometimes, but it's so worth it, because I just love those romances and couples. So if you're looking for a really fast paced NA book (it has, again, a few sexy explicit scenes), just go for this!
Evelyn Thomas's plans for celebrating her twenty-first birthday in Las Vegas were big. Huge. But she sure as hell never meant to wake up on the bathroom floor with a hangover to rival the black plague, a very attractive half-naked tattooed man, and a diamond on her finger large enough to scare King Kong. Now if she could just remember how it all happened. One thing is for certain, being married to rock and roll's favourite son is sure to be a wild ride. 
Tiger Lily | Jodi Lynn Anderson
My thoughts: Okay, this book doesn't have that happy romance I've most talked in this post, but it's all worth it. You're going to suffer, and your heart will probably break in a million pieces, but it has a very realistic and beautiful romance, and the characters are so great I cannot recommend it enough. I feel more people should know this story, and talk about this book, so… just read this book. Did I say it's a Peter Pan retelling?
Before Peter Pan belonged to Wendy, he belonged to the girl with the crow feather in her hair…
Fifteen-year-old Tiger Lily doesn't believe in love stories or happy endings. Then she meets the alluring teenage Peter Pan in the forbidden woods of Neverland and immediately falls under his spell.
Peter is unlike anyone she's ever known. Impetuous and brave, he both scares and enthralls her. As the leader of the Lost Boys, the most fearsome of Neverland's inhabitants, Peter is an unthinkable match for Tiger Lily. Soon, she is risking everything—her family, her future—to be with him. When she is faced with marriage to a terrible man in her own tribe, she must choose between the life she's always known and running away to an uncertain future with Peter.
With enemies threatening to tear them apart, the lovers seem doomed. But it's the arrival of Wendy Darling, an English girl who's everything Tiger Lily is not, that leads Tiger Lily to discover that the most dangerous enemies can live inside even the most loyal and loving heart.
Have you read any of these books? Let me know either if you have or if you want to in the comments so we can chat about them! Also I'd really love if you share your book romance's recommendations with me, because I want to read more!
Follow me on BlogLovin'
Goodreads | Instagram | Twitter | Contact Me