Hello bookworms! I'm Nia and today I'm going to be showing you my favorite book titles.
This is one of the topics that I was super excited to do, because I feel I haven't really given it much thought, but it's such an interesting one. I decided to look at my owned books and my TBR so I could come out with five books, because even though I tend to think "oh, that's such a cool title", I never remember them.
If you aren't familiar with Top 5 Tuesday, it is a group here on WordPress now currently run by Shanah over at BionicBookWorm, where each week they give you a topic and you talk about 5 books that fit that category.
Without any further ado, let's start with this week's topic!
The Dark Descent of Elizabeth Frankenstein | Kiersten White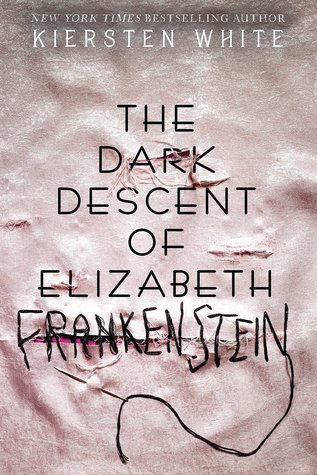 Elizabeth Lavenza hasn't had a proper meal in weeks. Her thin arms are covered with bruises from her "caregiver," and she is on the verge of being thrown into the streets . . . until she is brought to the home of Victor Frankenstein, an unsmiling, solitary boy who has everything–except a friend.
Victor is her escape from misery. Elizabeth does everything she can to make herself indispensable–and it works. She is taken in by the Frankenstein family and rewarded with a warm bed, delicious food, and dresses of the finest silk. Soon she and Victor are inseparable.
But her new life comes at a price. As the years pass, Elizabeth's survival depends on managing Victor's dangerous temper and entertaining his every whim, no matter how depraved. Behind her blue eyes and sweet smile lies the calculating heart of a girl determined to stay alive no matter the cost . . . as the world she knows is consumed by darkness.
The Vanishing Throne | Elizabeth May
Everything she loved is gone.
Trapped. Aileana Kameron, the Falconer, disappeared through the fae portal she was trying to close forever. Now she wakes in an alien world of mirrors, magic, and deception—a prisoner of the evil fae Lonnrach, who has a desperate and deadly plan for his new captive.
Tortured. Time after agonizing time Lonnrach steals Aileana's memories, searching for knowledge to save his world. Just when she's about to lose all hope, Aileana is rescued by an unexpected ally and returns home, only to confront a terrifying truth. The city of Edinburgh is now an unrecognizable wasteland. And Aileana knows the devastation is all her fault.
Transformed. The few human survivors are living in an underground colony, in an uneasy truce with a remnant of the fae. It is a fragile alliance, but an even greater danger awaits: the human and fae worlds may disappear forever. Only Aileana can save both worlds, but in order to do so she must awaken her latent Falconer powers. And the price of doing so might be her life…
Dance of Thieves | Mary E. Pearson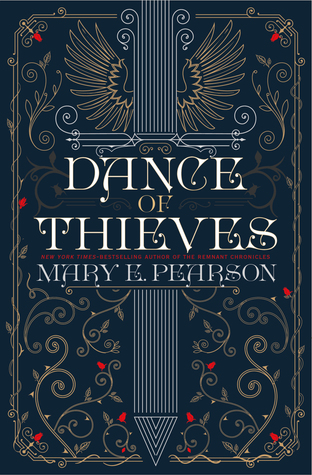 When the patriarch of the Ballenger empire dies, his son, Jase, becomes its new leader. Even nearby kingdoms bow to the strength of this outlaw family, who have always governed by their own rules. But a new era looms on the horizon, set in motion by a young queen, which makes her the target of the dynasty's resentment and anger.
At the same time, Kazi, a legendary former street thief, is sent by the queen to investigate transgressions against the new settlements. When Kazi arrives in the forbidding land of the Ballengers, she learns that there is more to Jase than she thought. As unexpected events spiral out of their control, bringing them intimately together, they continue to play a cat and mouse game of false moves and motives in order to fulfill their own secret missions.
Bring Me Their Hearts | Sara Wolf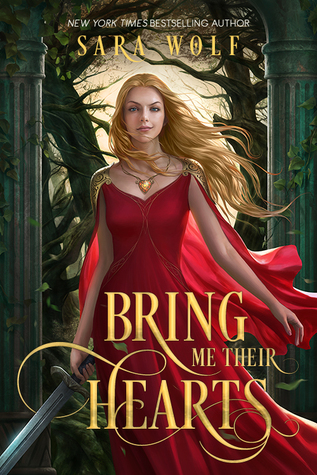 Zera is a Heartless – the immortal, unageing soldier of a witch. Bound to the witch Nightsinger ever since she saved her from the bandits who murdered her family, Zera longs for freedom from the woods they hide in. With her heart in a jar under Nightsinger's control, she serves the witch unquestioningly.
Until Nightsinger asks Zera for a Prince's heart in exchange for her own, with one addendum; if she's discovered infiltrating the court, Nightsinger will destroy her heart rather than see her tortured by the witch-hating nobles.
Crown Prince Lucien d'Malvane hates the royal court as much as it loves him – every tutor too afraid to correct him and every girl jockeying for a place at his darkly handsome side. No one can challenge him – until the arrival of Lady Zera. She's inelegant, smart-mouthed, carefree, and out for his blood. The Prince's honor has him quickly aiming for her throat.
So begins a game of cat and mouse between a girl with nothing to lose and a boy who has it all.
Winner takes the loser's heart.
Literally.
A Crown of Wishes | Roshani Chokshi
Gauri, the princess of Bharata, has been taken as a prisoner of war by her kingdom's enemies. Faced with a future of exile and scorn, Gauri has nothing left to lose. Hope unexpectedly comes in the form of Vikram, the cunning prince of a neighboring land and her sworn enemy kingdom. Unsatisfied with becoming a mere puppet king, Vikram offers Gauri a chance to win back her kingdom in exchange for her battle prowess. Together, they'll have to set aside their differences and team up to win the Tournament of Wishes – a competition held in a mythical city where the Lord of Wealth promises a wish to the victor.
Reaching the tournament is just the beginning. Once they arrive, danger takes on new shapes: poisonous courtesans and mischievous story birds, a feast of fears and twisted fairy revels.
Every which way they turn new trials will test their wit and strength. But what Gauri and Vikram will soon discover is that there's nothing more dangerous than what they most desire.
What are your favorite book titles? Do you agree with the ones I've mentioned above? Let me know in the comments! 
Follow me on BlogLovin'
Goodreads | Instagram | Twitter | Contact Me