Hello bookworms! I'm Nia and today I'm going to be talking about some books that are coming out this month that I'm super excited about!
March I have to say is a month full of new releases, and I'm down for that (my wallet is not, tho). There are a lot of new books that I'm super excited to read, and others that I really wanted to mentioned in this post because I've read them already and I've enjoyed them so much, so I'm going to be leaving some Goodreads synopsis just in case you guys are curious about the covers and want to know what they are about.
Without any further ado, let's start with this post!
A Girl Called Shameless | Laura Steven
Pub. Date: March 7th
It's been two months since a leaked explicit photo got Izzy involved in a political sex scandal – and the aftershock is far from over. The Bitches Bite Back movement is gathering momentum as a forum for teenage feminists, and when a girl at another school has a sex tape shared online, once again Izzy leads the charge against the slut-shamer. This time she wants to change the state law on revenge porn.

Izzy and her best friend Ajita are as hilarious as ever, using comedy to fight back against whatever the world throws at them, but Izzy is still reeling from her slut-shaming ordeal, feeling angry beyond belief and wondering – can they really make a change?
Shadow Me | Tahereh Mafi
Pub. Date: March 5th
Juliette is still reeling from Warner's betrayal, and Kenji is trying to balance his friendship with her with his responsibilities as a leader of the resistance against the Reestablishment. Things get even more interesting when an unexpected person from Omega Point's past surfaces.

Bloodleaf | Crystal Smith
Pub. Date: March 5th
Princess Aurelia is a prisoner to her crown and the heir that nobody wants. Surrounded by spirits and banned from using her blood-magic, Aurelia flees her country after a devastating assassination attempt. To escape her fate, Aurelia disguises herself as a commoner in a new land and discovers a happiness her crown has never allowed. As she forges new bonds and perfects her magic, she begins to fall for a man who is forbidden to rule beside her. But the ghosts that haunt Aurelia refuse to abandon her, and she finds herself succumbing to their call as they expose a nefarious plot that only she can defeat. Will she be forced to choose between the weight of the crown and the freedom of her new life?
The Mermaid's Voice Returns in This One | Amanda Lovelace
Pub. Date: March 5th 
The mermaid is known for her siren song, luring bedroom-eyed sailors to their demise. However, beneath these misguided myths are tales of escapism and healing, which Lovelace weaves throughout this empowering collection of poetry, taking you on a journey from the sea to the stars. They tried to silence her once and for all, but the mermaid's voice returns in this one.
The Queen's Resistance | Rebecca Ross
Pub. Date: March 5th
Finally, Brienna is a mistress of knowledge and is settling into her role as the daughter of Davin MacQuinn, a disgraced lord who returned to Maevana to reclaim his house. Though she'd just survived a revolution, one that will finally return a queen to the throne, she faces another difficult challenge. She must prove herself trustworthy to the MacQuinns. But as Queen Isolde Kavanagh's closest confidant, she'll have to balance serving her father's house as well as her country. And then there's Cartier, a wholly separate but desirable factor in her new life.
Aodhan Morgane, formerly known as Cartier Évariste, is adjusting to the stark contrast between his pre-rebellion life in Valenia as a master of knowledge and his current one as the lord of a fallen house. During his castle's restoration, he discovers a ten-year-old boy named Tomas, whose past and parentage are a complete mystery. So when Cartier's former pupil Brienna is as taken with Tomas as he is, he lets his mind wander—what if he doesn't have to raise him or his house alone?
As the Lannon trial rapidly approaches, Brienna and Cartier must put their feelings aside to concentrate on forging alliances, executing justice, and ensuring that no one interferes with the queen's coronation. But resistance is rumbling among the old regime's supporters, who are desperate to find a weakness in the rebels' forces. And nothing makes a person more vulnerable than deep-seated love.
The Quiet at the End of the World | Lauren James
Pub. Date: March 7th
How far would you go to save those you love?
Lowrie and Shen are the youngest people on the planet after a virus caused global infertility. Closeted in a pocket of London and doted upon by a small, ageing community, the pair spend their days mudlarking for artefacts from history and looking for treasure in their once-opulent mansion.
Their idyllic life is torn apart when a secret is uncovered that threatens not only their family but humanity's entire existence. Lowrie and Shen face an impossible choice: in the quiet at the end of the world, they must decide who to save and who to sacrifice . . .
Beware the Night | Jessika Fleck
Pub. Date: March 12th
When her world divides, pitting light against dark, Veda must join a dangerous revolution to save her grandfather and fight against injustice… even if it costs her the boy she loves.
On the island of Bellona, life is peaceful–as long as the citizens dutifully worship the Sun, which protects them from all harm. Seventeen-year-old Veda knows that keeping the Sun happy will protect her and her grandfather from the Night, the dangerous people who snatch innocent citizens from their beds under the cover of darkness, never to be seen again. As long as Veda follows the rules, she will be safe.
But when Veda's grandfather is offered up as the next sacrificial offering to keep the Sun's favor, she starts to see that the safety she's been promised comes at a dangerous price. Maybe there is more to fear above than there is below.
With a mysterious young man, Dorian, at her side, Veda has to figure out if the scary bedtime stories she grew up hearing are real–or dangerous lies.
Heroine | Mindy McGuinnis
Pub. Date: March 12th
When a car crash sidelines Mickey just before softball season, she has to find a way to hold on to her spot as the catcher for a team expected to make a historic tournament run. Behind the plate is the only place she's ever felt comfortable, and the painkillers she's been prescribed can help her get there.
The pills do more than take away pain; they make her feel good.
With a new circle of friends—fellow injured athletes, others with just time to kill—Mickey finds peaceful acceptance, and people with whom words come easily, even if it is just the pills loosening her tongue.
But as the pressure to be Mickey Catalan heightens, her need increases, and it becomes less about pain and more about want, something that could send her spiraling out of control.
The Near Witch | V. E. Schwab
Pub. Date: March 12th
The Near Witch is only an old story told to frighten children.
If the wind calls at night, you must not listen. The wind is lonely, and always looking for company.
There are no strangers in the town of Near.
These are the truths that Lexi has heard all her life.
But when an actual stranger, a boy who seems to fade like smoke, appears outside her home on the moor at night, she knows that at least one of these sayings is no longer true.
The next night, the children of Near start disappearing from their beds, and the mysterious boy falls under suspicion.
As the hunt for the children intensifies, so does Lexi's need to know about the witch that just might be more than a bedtime story, about the wind that seems to speak through the walls at night, and about the history of this nameless boy.
Ruse | Cindy Pon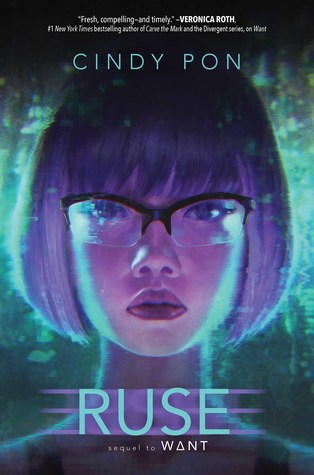 Pub. Date: March 12th
Jason Zhou, his friends, and Daiyu are still recovering from the aftermath of bombing Jin Corp headquarters. But Jin, the ruthless billionaire and Daiyu's father, is out for blood. When Lingyi goes to Shanghai to help Jany Tsai, a childhood acquaintance in trouble, she doesn't expect Jin to be involved. And when Jin has Jany murdered and steals the tech she had refused to sell him, Lingyi is the only one who has access to the encrypted info, putting her own life in jeopardy.
Zhou doesn't hesitate to fly to China to help Iris find Lingyi, even though he's been estranged from his friends for months. But when Iris tells him he can't tell Daiyu or trust her, he balks. The reunited group play a treacherous cat and mouse game in the labyrinthine streets of Shanghai, determined on taking back what Jin had stolen.
When Daiyu appears in Shanghai, Zhou is uncertain if it's to confront him or in support of her father. Jin has proudly announced Daiyu will be by his side for the opening ceremony of Jin Tower, his first "vertical city." And as hard as Zhou and his friends fight, Jin always gains the upper hand. Is this a game they can survive, much less win?
When the Sky Fell on Splendor | Emily Henry
Pub. Date: March 12th
Almost everyone in the small town of Splendor, Ohio, was affected when the local steel mill exploded. If you weren't a casualty of the accident yourself, chances are a loved one was. That's the case for seventeen-year-old Franny, who, five years after the explosion, still has to stand by and do nothing as her brother lies in a coma.
In the wake of the tragedy, Franny found solace in a group of friends whose experiences mirrored her own. The group calls themselves The Ordinary, and they spend their free time investigating local ghost stories and legends, filming their exploits for their small following of YouTube fans. It's silly, it's fun, and it keeps them from dwelling on the sadness that surrounds them.
Until one evening, when the strange and dangerous thing they film isn't fiction–it's a bright light, something massive hurdling toward them from the sky. And when it crashes and the teens go to investigate…everything changes.
Never-Contented Things | Sarah Porter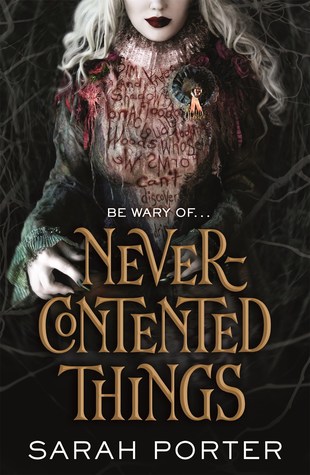 Pub. Date: March 19th
Seductive. Cruel. Bored
Be wary of…
Prince and his fairy courtiers are staggeringly beautiful, unrelentingly cruel, and exhausted by the tedium of the centuries―until they meet foster-siblings Josh and Ksenia. Drawn in by their vivid emotions, undying love for each other, and passion for life, Prince will stop at nothing to possess them.
First seduced and then entrapped by the fairies, Josh and Ksenia learn that the fairies' otherworldly gifts come at a terrible price―and they must risk everything in order to reclaim their freedom.
Girls With Sharp Sticks | Susanne Young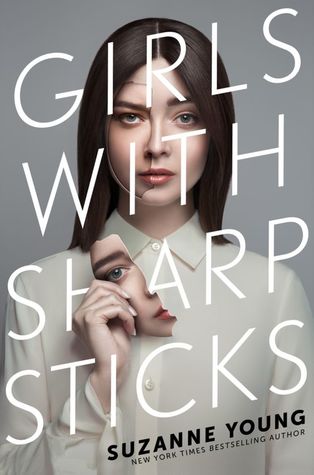 Pub. Date: March 19th
The Girls of Innovations Academy are beautiful and well-behaved—it says so on their report cards. Under the watchful gaze of their Guardians, the all-girl boarding school offers an array of studies and activities, from "Growing a Beautiful and Prosperous Garden" to "Art Appreciation" and "Interior Design." The girls learn to be the best society has to offer. Absent is the difficult math coursework, or the unnecessary sciences or current events. They are obedient young ladies, free from arrogance or defiance. Until Mena starts to realize that their carefully controlled existence may not be quite as it appears.
As Mena and her friends begin to uncover the dark secrets of what's actually happening there—and who they really are—the girls of Innovations will find out what they are truly capable of. Because some of the prettiest flowers have the sharpest thorns.
Sherwood |Meagan Spooner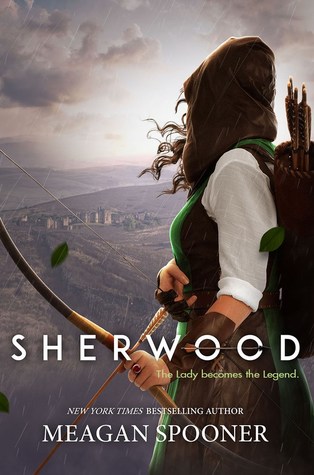 Pub. Date: March 19th
Robin of Locksley is dead.
Maid Marian doesn't know how she'll go on, but the people of Locksley town, persecuted by the Sheriff of Nottingham, need a protector. And the dreadful Guy of Gisborne, the Sheriff's right hand, wishes to step into Robin's shoes as Lord of Locksley and Marian's fiancé.
Who is there to stop them?
Marian never meant to tread in Robin's footsteps—never intended to stand as a beacon of hope to those awaiting his triumphant return. But with a sweep of his green cloak and the flash of her sword, Marian makes the choice to become her own hero: Robin Hood.
Small Town Hearts | Lillie Vale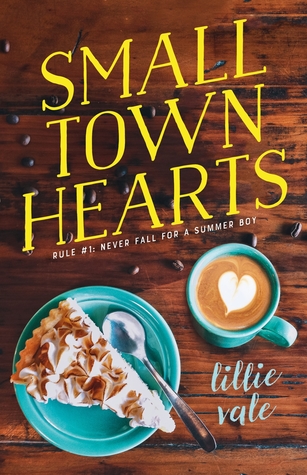 Pub. Date: March 19th
Rule #1 – Never fall for a summer boy.
Fresh out of high school, Babe Vogel should be thrilled to have the whole summer at her fingertips. She loves living in her lighthouse home in the sleepy Maine beach town of Oar's Rest and being a barista at the Busy Bean, but she's totally freaking out about how her life will change when her two best friends go to college in the fall. And when a reckless kiss causes all three of them to break up, she may lose them a lot sooner. On top of that, her ex-girlfriend is back in town, bringing with her a slew of memories, both good and bad.
And then there's Levi Keller, the cute artist who's spending all his free time at the coffee shop where she works. Levi's from out of town, and even though Babe knows better than to fall for a tourist who will leave when summer ends, she can't stop herself from wanting to know him. Can Babe keep her distance, or will she break the one rule she's always had – to never fall for a summer boy?
Killing November | Adriana Mather
Pub. Date: March 26th
November is trapped.
At the mysterious Academy Absconditi, a school that's completely off the grid, there's no electricity, no internet, and a brutal eye-for-an-eye punishment system. Classes include everything from knife-throwing and poisons to the art of deception. And the other students? All children of the world's most elite strategists, in training to become assassins, spies, and master manipulators. November Adley doesn't know why she's been sent to this place, or the secrets that make up its legacy, but she'll quickly discover that allies are few in a school where competition is everything. When another student is murdered, all eyes turn to November, who must figure out exactly how she fits in before she is found guilty of the crime…or becomes the killer's next victim.

Sky Without Stars | Jessica Brody & Joanne Rendell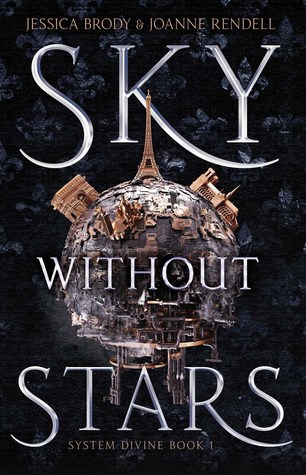 Pub. Date: March 26th
A thief. An officer. A guardian.
Three strangers, one shared destiny . . .
When the Last Days came, the planet of Laterre promised hope. A new life for a wealthy French family and their descendants. But five hundred years later, it's now a place where an extravagant elite class reigns supreme; where the clouds hide the stars and the poor starve in the streets; where a rebel group, long thought dead, is resurfacing.
Whispers of revolution have begun—a revolution that hinges on three unlikely heroes…
Chatine is a street-savvy thief who will do anything to escape the brutal Regime, including spy on Marcellus, the grandson of the most powerful man on the planet.
Marcellus is an officer—and the son of a renowned traitor. In training to take command of the military, Marcellus begins to doubt the government he's vowed to serve when his father dies and leaves behind a cryptic message that only one person can read: a girl named Alouette.
Alouette is living in an underground refuge, where she guards and protects the last surviving library on the planet. But a shocking murder will bring Alouette to the surface for the first time in twelve years…and plunge Laterre into chaos.
All three have a role to play in a dangerous game of revolution—and together they will shape the future of a planet.
Once & Future | Amy Rose Capeta & Cori McCarthy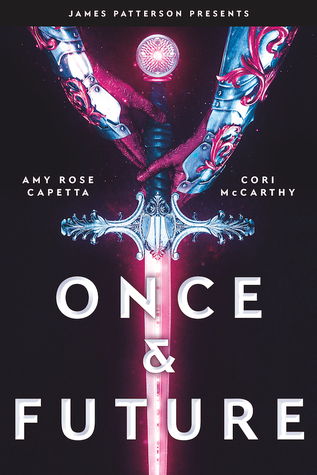 Pub. Date: March 26th
I've been chased my whole life. As a fugitive refugee in the territory controlled by the tyrannical Mercer corporation, I've always had to hide who I am. Until I found Excalibur.
Now I'm done hiding.
My name is Ari Helix. I have a magic sword, a cranky wizard, and a revolution to start.
When Ari crash-lands on Old Earth and pulls a magic sword from its ancient resting place, she is revealed to be the newest reincarnation of King Arthur. Then she meets Merlin, who has aged backward over the centuries into a teenager, and together they must break the curse that keeps Arthur coming back. Their quest? Defeat the cruel, oppressive government and bring peace and equality to all humankind.
No pressure.
What are your most anticipated March releases? Do you have any of these ones I've mentioned on your TBR or have you read them already? Let me know in the comments!
Follow me on BlogLovin'
Goodreads | Instagram | Twitter | Contact Me