Hello bookworms! I'm Nia and today I'm going to be talking about the books that I want to read this month.
I have a pretty large TBR, and I admit I'm being quite ambitious here. I'm participating in two readathons this month, O.W.L.s and FantasyaThon, and I'm so excited to join them and hopefully complete all the challenges, but I think I'll do a separate post talking about my wrap up if you're interested.
Anyways, I also have some ARCs that I really want to read this month, so hopefully I'll have time for everything. Without any further ado, let's begin with my April TBR.
Warrior of the Wild | Tricia Levenseller
How do you kill a god?
As her father's chosen heir, eighteen-year-old Rasmira has trained her whole life to become a warrior and lead her village. But when her coming-of-age trial is sabotaged and she fails the test, her father banishes her to the monster-filled wilderness with an impossible quest: to win back her honour, she must kill the oppressive god who claims tribute from the villages each year or die trying.
King of Fools | Amanda Foody
On the quest to find her missing mother, prim and proper Enne Salta became reluctant allies with Levi Glaisyer, the city's most famous con man. Saving his life in the Shadow Game forced Enne to assume the identity of Seance, a mysterious underworld figure. Now, with the Chancellor of the Republic dead and bounties on both their heads, she and Levi must play a dangerous game of crime and politics…with the very fate of New Reynes at stake.
Thirsting for his freedom and the chance to build an empire, Levi enters an unlikely partnership with Vianca Augustine's estranged son. Meanwhile, Enne remains trapped by the mafia donna's binding oath, playing the roles of both darling lady and cunning street lord, unsure which side of herself reflects the truth.
As Enne and Levi walk a path of unimaginable wealth and opportunity, new relationships and deadly secrets could quickly lead them into ruin. And when unforeseen players enter the game, they must each make an impossible choice: To sacrifice everything they've earned in order to survive…
Or die as legends.
Romanov | Nadine Brandes
The history books say I died.
They don't know the half of it.
Anastasia "Nastya" Romanov was given a single mission: to smuggle an ancient spell into her suitcase on her way to exile in Siberia. It might be her family's only salvation. But the leader of the Bolshevik army is after them . . . and he's hunted Romanov before.
Nastya's only chances of survival are to either release the spell, and deal with the consequences, or enlist help from Zash, the handsome soldier who doesn't act like the average Bolshevik. Nastya's never dabbled in magic before, but it doesn't frighten her as much as her growing attraction for Zash. She likes him. She thinks he might even like her . . .
That is, until she's on one side of a firing squad . . . and he's on the other.
Bright Burning Stars | A.K. Small
Best friends Marine Duval and Kate Sanders have trained at the Paris Opera Ballet School since childhood, where they've formed an inseparable bond forged by respective family tragedies and a fierce love for dance. When the body of a student is found in the dorms just before the start of their final year, Marine and Kate begin to ask themselves what they would do to win the ultimate prize: to be the one girl selected to join the Opera's prestigious corps de ballet. Would they die? Cheat? Seduce the most talented boy in the school, dubbed the Demigod, hoping his magic would make them shine, too? Neither girl is sure.
But then Kate gets closer to the Demigod, even as Marine has begun to capture his heart. And as selection day draws near, the competition—for the prize, for the Demigod—becomes fiercer, and Marine and Kate realize they have everything to lose, including each other.
Spiders in the Grove | J. A. Redmerski
Izabel and Naeva find themselves right where they wanted to be in Mexico: captured and held in the slave compounds owned by the Ruiz family. But the two are soon separated and forced into very different—but equally dangerous—situations. Izabel spends the next three weeks playing a role she never expected she would get the opportunity to play, but her luck runs out when Naeva's life hangs in the balance, and only Izabel can save her. But at a terrible cost. If Izabel chooses to help Naeva, it will expose a lie she has been carrying on her shoulders since she met Victor Faust. A lie that will not only potentially make everyone in Victor's Order distrust her going forward, but one that will also blow her carefully constructed cover In Mexico, and that could get her killed.
Fredrik, still looking for his serial killer, does not have to look long—the killer finds him. And Niklas's past catches up to him when an old enemy comes back for revenge. But it will be Victor's actions that shake up those left in his Order, and ultimately, be its downfall.
I Stop Somewhere | T.E. Carter
Ellie Frias disappeared long before she vanished.
Tormented throughout middle school, Ellie begins her freshman year with a new look: she doesn't need to be popular; she just needs to blend in with the wallpaper.
But when the unthinkable happens, Ellie finds herself trapped after a brutal assault. She wasn't the first victim, and now she watches it happen again and again. She tries to hold on to her happier memories in order to get past the cold days, waiting for someone to find her.
The problem is, no one searches for a girl they never noticed in the first place.

Nocturna | Maya Motayne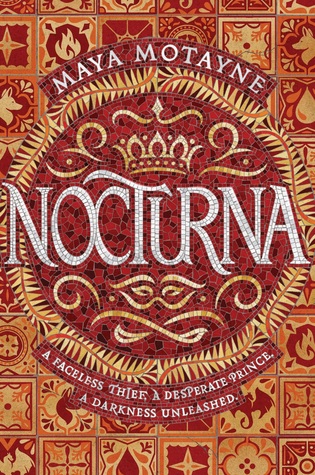 To Finn Voy, magic is two things: a knife to hold under the chin of anyone who crosses her…and a disguise she shrugs on as easily as others pull on cloaks.
As a talented faceshifter, it's been years since Finn has seen her own face, and that's exactly how she likes it. But when Finn gets caught by a powerful mobster, she's forced into an impossible mission: steal a legendary treasure from Castallan's royal palace or be stripped of her magic forever.
After the murder of his older brother, Prince Alfehr is first in line for the Castallan throne. But Alfie can't help but feel that he will never live up to his brother's legacy. Riddled with grief, Alfie is obsessed with finding a way to bring his brother back, even if it means dabbling in forbidden magic.
But when Finn and Alfie's fates collide, they accidentally unlock a terrible, ancient power—which, if not contained, will devour the world. And with Castallan's fate in their hands, Alfie and Finn must race to vanquish what they have unleashed, even if it means facing the deepest darkness in their pasts.
Again, But Better | Christine Riccio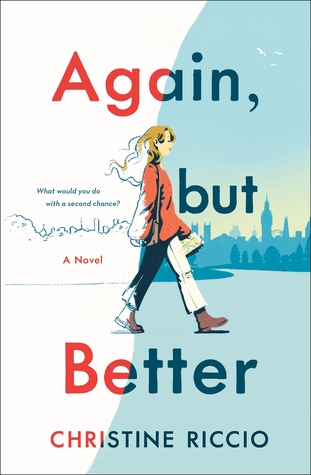 Shane has been doing college all wrong. Pre-med, stellar grades, and happy parents…sounds ideal—but Shane's made zero friends, goes home every weekend, and romance…what's that?
Her life has been dorm, dining hall, class, repeat. Time's a ticking, and she needs a change—there's nothing like moving to a new country to really mix things up. Shane signs up for a semester abroad in London. She's going to right all her college mistakes: make friends, pursue boys, and find adventure!
Easier said than done. She is soon faced with the complicated realities of living outside her bubble, and when self-doubt sneaks in, her new life starts to fall apart.
Shane comes to find that, with the right amount of courage and determination one can conquer anything. Throw in some fate and a touch of magic—the possibilities are endless.
Dark Shores | Danielle L. Jensen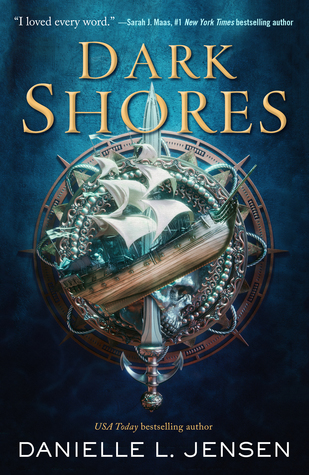 In a world divided by meddlesome gods and treacherous oceans, only the Maarin possess the knowledge to cross the Endless Seas. But they have one mandate: East must never meet West.
A PIRATE WITH A WILL OF IRON
Teriana is the second mate of the Quincense and heir to the Maarin Triumvirate. Her people are born of the seas and the keepers of its secrets, but when her closest friend is forced into an unwanted betrothal, Teriana breaks her people's mandate so her friend might escape—a choice with devastating consequences.
A SOLDIER WITH A SECRET
Marcus is the commander of the Thirty-Seventh, the notorious legion that has led the Celendor Empire to conquer the entire East. The legion is his family, but even they don't know the truth he's been hiding since childhood. It's a secret he'll do anything to protect, no matter how much it costs him – and the world.
A DANGEROUS QUEST
When an Empire senator discovers the existence of the Dark Shores, he captures Teriana's crew and threatens to reveal Marcus's secret unless they sail in pursuit of conquest, forcing the two into an unlikely—and unwilling—alliance. They unite for the sake of their families, but both must decide how far they are willing to go, and how much they are willing to sacrifice.
Reign of the Fallen | Sarah Glenn
Odessa is one of Karthia's master necromancers, catering to the kingdom's ruling Dead. Whenever a noble dies, it's Odessa's job to raise them by retrieving their souls from a dreamy and dangerous shadow world called the Deadlands. But there is a cost to being raised–the Dead must remain shrouded, or risk transforming into zombie-like monsters known as Shades. If even a hint of flesh is exposed, the grotesque transformation will begin.
A dramatic uptick in Shade attacks raises suspicions and fears among Odessa's necromancer community. Soon a crushing loss of one of their own reveals a disturbing conspiracy: someone is intentionally creating Shades by tearing shrouds from the Dead–and training them to attack. Odessa is faced with a terrifying question: What if her necromancer's magic is the weapon that brings Karthia to its knees?
Last of Her Name | Jessica Khoury
Sixteen years ago, rebellion swept the galaxy known as the Belt of Jewels. Every member of the royal family was murdered–down to their youngest child, Princess Anya–and the Union government rose in its place. But Stacia doesn't think much about politics. She spends her days half-wild, rambling her father's vineyard with her closest friends, Clio and Pol.
That all changes the day a Union ship appears in town, carrying the leader of the Belt himself, the Direktor Eminent. The Direktor claims that Princess Anya is alive, and that Stacia's sleepy village is a den of empire loyalists, intent on hiding her. When Stacia is identified as the lost princess, her provincial home explodes into a nightmare.
Pol smuggles her away to a hidden escape ship in the chaos, leaving Clio in the hands of the Union. With everything she knows threading away into stars, Stacia sets her heart on a single mission. She will find and rescue Clio, even with the whole galaxy on her trail.
Defy Me | Tahereh Mafi
Juliette's short tenure as the supreme commander of North America has been an utter disaster. When the children of the other world leaders show up on her doorstep, she wants nothing more than to turn to Warner for support and guidance. But he shatters her heart when he reveals that he's been keeping secrets about her family and her identity from her—secrets that change everything.
Juliette is devastated, and the darkness that's always dwelled within her threatens to consume her. An explosive encounter with unexpected visitors might be enough to push her over the edge.
What books do you want to read this month? Have you read any of the ones I've mentioned above or do you know about them? Let me know in the comments!
Follow me on BlogLovin'
Goodreads | Instagram | Twitter | Contact Me