Hello bookworms! I'm Nia and today I'm going to be talking about some of my favorite hilarious characters.
I tend to find this particular topic quite hard because I cannot think about my favorite funny characters. Even though I for sure have come across some favorites of mine, when I have to write these types of post I tend to forget about them completely, so… yeah.
If you aren't familiar with Top 5 Wednesday, it is a Goodeads group now currently run by Sam over at ToughtsOfTomes on Youtube, where each week they give you a topic and you talk about 5 books that fit that category. You can join the group here if you want to participate!
Without any further ado, let's start with this week's topic!
Kenji | Shatter Me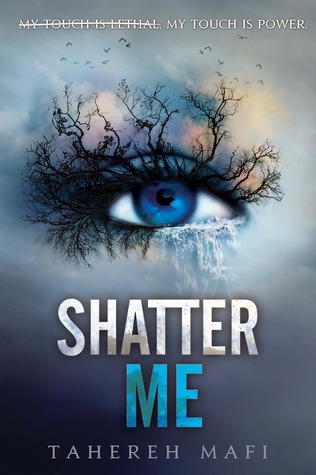 My thoughts: Kenji is one of the funniest characters I've come across in a book, and to be honest, one of my favorites in the series. Not only he's such a real character and a loyal friend, but his personality is hilarious. I adore him so much and I want him to be happy and hopefully alive by the end of the series.
I have a curse
I have a gift
I am a monster
I'm more than human
My touch is lethal
My touch is power
I am their weapon
I will fight back
Juliette hasn't touched anyone in exactly 264 days.
The last time she did, it was an accident, but The Reestablishment locked her up for murder. No one knows why Juliette's touch is fatal. As long as she doesn't hurt anyone else, no one really cares. The world is too busy crumbling to pieces to pay attention to a 17-year-old girl. Diseases are destroying the population, food is hard to find, birds don't fly anymore, and the clouds are the wrong color.
The Reestablishment said their way was the only way to fix things, so they threw Juliette in a cell. Now so many people are dead that the survivors are whispering war – and The Reestablishment has changed its mind. Maybe Juliette is more than a tortured soul stuffed into a poisonous body. Maybe she's exactly what they need right now.
Juliette has to make a choice: Be a weapon. Or be a warrior.
Flynn Rider | Tangled
My thoughts: Not to be dramatic or anything but Flynn Rider is one of my all time favorite characters from Disney. He's such a dork but I honestly laughed out loud throughout the entire movie thanks to him and his humor.
Jake Peralta | Brooklyn 99
My thoughts: I adore Jake Peralta. He's one of the best characters from the show and I'm constantly laughing every time he speaks. I swear his lines just get better and better as the series go by, and even though I haven't watched season 6 yet, I cannot wait!
Hazel | Josh & Hazel's Guide to Not Dating

My thoughts: I freaking adore Hazel. She was hilarious and such a unique and expressive character, and she definitely was a breath of fresh air. I adored her humor and her personality, and definitely her humor.
Hazel Camille Bradford knows she's a lot to take—and frankly, most men aren't up to the challenge. If her army of pets and thrill for the absurd don't send them running, her lack of filter means she'll say exactly the wrong thing in a delicate moment. Their loss. She's a good soul in search of honest fun.
Josh Im has known Hazel since college, where her zany playfulness proved completely incompatible with his mellow restraint. From the first night they met—when she gracelessly threw up on his shoes—to when she sent him an unintelligible email while in a post-surgical haze, Josh has always thought of Hazel more as a spectacle than a peer. But now, ten years later, after a cheating girlfriend has turned his life upside down, going out with Hazel is a breath of fresh air.
Not that Josh and Hazel date. At least, not each other. Because setting each other up on progressively terrible double blind dates means there's nothing between them…right?
Raymond Holt | Brooklyn 99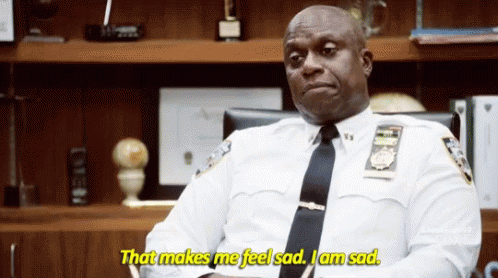 My thoughts: I know I'm mentioning B99 again, but I had to. I honestly didn't think when I started watching the show that Holt was going to become a favorite character of mine, but as seasons went by he ended up doing so. He had such a great character development and his humor is hilarious.
What are your favorite funny characters? Do you have any of these ones on your list? Let me know in the comments!
Follow me on BlogLovin'
Goodreads | Instagram | Twitter | Contact Me