Hello bookworms! I'm Nia and today I'm going to be recommending some books that I feel are perfect for summer.
I know, I know I'm a bit late on this train, and that summer is almost over, BUT WE STILL HAVE TIME GUYS. I've been thinking of books that weren't necessary contemporary (even though some of them are) but I just felt were perfect for summer or hot seasons. Maybe beause it's set in summer or it had a hot atmosphere, but I just thought they would be perfect to read on summertime.
Without any further ado, let's start with the recommendations.
A Million Junes | Emily Henry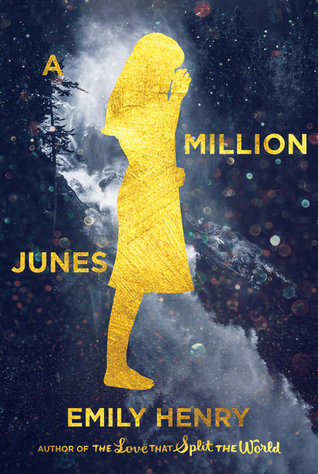 My thoughts: I cannot tell you how much I loved this book. I was a bit aprehensive at first about it, but I decided to give it a chance. And I'm so glad I did. It's perfect for summer I think, and even though it feels like a contemporary just wait a bit because then magical things start to happen. It also has that eery vibe that magical realism has, and the character grownth and family relationship was so well developed. So I totally recommend it if you're looking for something different this summer!
I have already posted a review of this book here.
Synopsis
For as long as Jack "June" O'Donnell has been alive, her parents have had only one rule: stay away from the Angert family. But when June collides—quite literally—with Saul Angert, sparks fly, and everything June has known is thrown into chaos.
Who exactly is this gruff, sarcastic, but seemingly harmless boy who has returned to their hometown of Five Fingers, Michigan, after three mysterious years away? And why has June—an O'Donnell to her core—never questioned her late father's deep hatred of the Angert family? After all, the O'Donnells and the Angerts may have mythic legacies, but for all the tall tales they weave, both founding families are tight-lipped about what caused the century-old rift between them.
As Saul and June's connection grows deeper, they find that the magic, ghosts, and coywolves of Five Fingers seem to be conspiring to reveal the truth about the harrowing curse that has plagued their bloodlines for generations. Now June must question everything she knows about her family and the father she adored, and she must decide whether it's finally time for her—and all the O'Donnells before her—to let go.
The Naturals | Jennifer Lynn Barnes 
My thoughts: The main reason I recommend this books is because they are like book crack. They are so incredibly addicting and easy to get into, and suddenly you're so engrosed by the story you don't want anything but keep reading. They're really quick reads, so you can take them to the beach or wherever you're travelling to, and they keep you on the edge of your seat. And like I said with A Million Junes, they are mystery novels, so it adds a little extra something in my opinion.
I have already posted a review of this book here.
Synopsis
Seventeen-year-old Cassie is a natural at reading people. Piecing together the tiniest details, she can tell you who you are and what you want. But it's not a skill that she's ever taken seriously. That is, until the FBI come knocking: they've begun a classified program that uses exceptional teenagers to crack infamous cold cases, and they need Cassie.
What Cassie doesn't realize is that there's more at risk than a few unsolved homicides—especially when she's sent to live with a group of teens whose gifts are as unusual as her own. Sarcastic, privileged Michael has a knack for reading emotions, which he uses to get inside Cassie's head—and under her skin. Brooding Dean shares Cassie's gift for profiling, but keeps her at arm's length.
Soon, it becomes clear that no one in the Naturals program is what they seem. And when a new killer strikes, danger looms closer than Cassie could ever have imagined. Caught in a lethal game of cat and mouse with a killer, the Naturals are going to have to use all of their gifts just to survive.
The Girl of Fire and Thorns | Rae Carson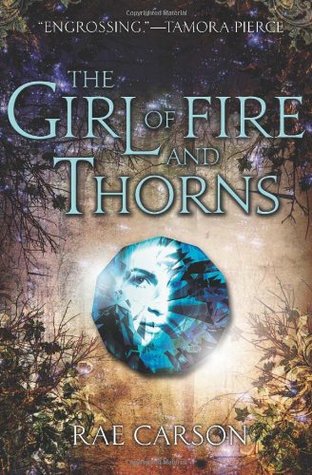 My thoughts: This series is so underrated I want to shout it everywhere. I feel they were pretty popular back when they came out, but now almost anyone talks about them. And frankly it's quite sad, because these books are really good. I'm talking about the first one in the trilogy, because that's the only one I've read so far, but it was a very good start! The characters were so diverse and have a lot of potential and it all happens in a hot setting, so that's perfect if you want to pick them up this summer!
Synopsis
Once a century, one person is chosen for greatness.
Elisa is the chosen one. 
But she is also the younger of two princesses, the one who has never done anything remarkable. She can't see how she ever will. 
Now, on her sixteenth birthday, she has become the secret wife of a handsome and worldly king—a king whose country is in turmoil. A king who needs the chosen one, not a failure of a princess.
And he's not the only one who seeks her. Savage enemies seething with dark magic are hunting her. A daring, determined revolutionary thinks she could be his people's savior. And he looks at her in a way that no man has ever looked at her before. Soon it is not just her life, but her very heart that is at stake.
Elisa could be everything to those who need her most. If the prophecy is fulfilled. If she finds the power deep within herself. If she doesn't die young.
Most of the chosen do.
The Law of Moses | Amy Harmon
My thoughts: I feel like I haven't talked about Amy Harmon in this blog which is so sad, but I really really love her books. Her writing is so lyrical and beautiful and her books always make me cry, don't ask me why. Even though they all are contemporary they talk about very tough things and every book I've read by her always had a punch I didn't expected. Also the romances in the books are adorable, but I feel like this book is just perfect for summer if you want to read a different contemporary. I totally recommend Amy Harmon, she's such an incredible writer and storyteller.
Synopsis
Someone found him in a laundry basket at the Quick Wash, wrapped in a towel, a few hours old and close to death. They called him Baby Moses when they shared his story on the ten o'clock news – the little baby left in a basket at a dingy Laundromat, born to a crack addict and expected to have all sorts of problems. I imagined the crack baby, Moses, having a giant crack that ran down his body, like he'd been broken at birth. I knew that wasn't what the term meant, but the image stuck in my mind. Maybe the fact that he was broken drew me to him from the start.
It all happened before I was born, and by the time I met Moses and my mom told me all about him, the story was old news and nobody wanted anything to do with him. People love babies, even sick babies. Even crack babies. But babies grow up to be kids, and kids grow up to be teenagers. Nobody wants a messed up teenager.
And Moses was messed up. Moses was a law unto himself. But he was also strange and exotic and beautiful. To be with him would change my life in ways I could never have imagined. Maybe I should have stayed away. Maybe I should have listened. My mother warned me. Even Moses warned me. But I didn't stay away.
And so begins a story of pain and promise, of heartache and healing, of life and death. A story of before and after, of new beginnings and never-endings. But most of all…a love story.
The Forbidden Wish | Jessica Khoury
My thoughts: Okay, this book was one of my favourites last year. It was so amazing and underappreaciated, guys. It's a retelling of Aladdin, and let me tell you it was a really good one. I loved everything about it and I'm so sad it's a standalone because I'd love to read more about that world. So if you're in the hunt for a retelling/fantasy book with great characters and amazing summer-y world, just grab this. You won't regret it.
Synopsis
When Aladdin discovers Zahra's jinni lamp, Zahra is thrust back into a world she hasn't seen in hundreds of years—a world where magic is forbidden and Zahra's very existence is illegal. She must disguise herself to stay alive, using ancient shape-shifting magic, until her new master has selected his three wishes. 
But when the King of the Jinn offers Zahra a chance to be free of her lamp forever, she seizes the opportunity—only to discover she is falling in love with Aladdin. When saving herself means betraying him, Zahra must decide once and for all: is winning her freedom worth losing her heart?
As time unravels and her enemies close in, Zahra finds herself suspended between danger and desire in this dazzling retelling of Aladdin from acclaimed author Jessica Khoury.
Dangerous Girls | Abigail Haas
My thoughts: Even though this book takes place during spring break, I couldn't help but think it was perfect for summer. Maybe it's the fact that it all happened in a place that had a beach, but I felt it was perfect for this time of the year. It's incredibly quick and fast paced; I read it in about three hours. So if you're going on a trip or to the beach and want something like I described, pick this up! You won't regret it. And maybe you won't help keep reading until you're finished like it happened to me…
I have already posted a review of this book here.
Synopsis
It's Spring Break of senior year. Anna, her boyfriend Tate, her best friend Elise, and a few other close friends are off on a debaucherous trip to Aruba that promises to be the time of their lives. But when Elise is found brutally murdered, Anna finds herself trapped in a country not her own, fighting against vile and contemptuous accusations. 
As Anna sets out to find her friend's killer, she discovers hard truths about her friendships, the slippery nature of truth, and the ache of young love.
As she awaits the judge's decree, it becomes clear that everyone around her thinks she is not just guilty, but dangerous. When the truth comes out, it is more shocking than one could ever imagine…
The Disappearances | Emily Bain Murphy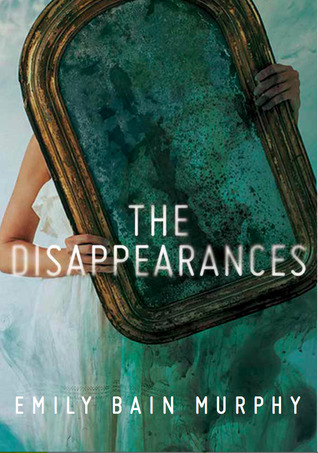 My thoughts: This book is just PERFECT for summer. It has that summer vibes and all the events happened during summertime, so extra kudos to that. Also I feel this book was super unique and intriguing, and I really enjoyed it.
I have already posted a review of this book here.
Synopsis
What if the ordinary things in life suddenly…disappeared?
Aila Quinn's mother, Juliet, has always been a mystery: vibrant yet guarded, she keeps her secrets beyond Aila's reach. When Juliet dies, Aila and her younger brother Miles are sent to live in Sterling, a rural town far from home–and the place where Juliet grew up.
Sterling is a place with mysteries of its own. A place where the experiences that weave life together–scents of flowers and food, reflections from mirrors and lakes, even the ability to dream–vanish every seven years.
No one knows what caused these "Disappearances," or what will slip away next. But Sterling always suspected that Juliet Quinn was somehow responsible–and Aila must bear the brunt of their blame while she follows the chain of literary clues her mother left behind. 
As the next Disappearance nears, Aila begins to unravel the dual mystery of why the Disappearances happen and who her mother truly was. One thing is clear: Sterling isn't going to hold on to anyone's secrets for long before it starts giving them up.
When It's Real | Erin Watt
My thoughts: This book was so much fun! I've already recommend you some fantasy and mystery books, so now it's time for a light read for the ones of you who are looking for something like that. If you like the movies Camp Rock or Starstruck, then just pick this book and thank me later. It's so fast and funny, and a guilty pleasure read for me.
Synopsis
Meet Oakley Ford-teen celebrity, renowned pop star, child of famous movie stars, hottie with millions of fangirls… and restless troublemaker. On the surface he has it all, but with his home life disintegrating, his music well suddenly running dry, and the tabloids having a field day over his outrageous exploits, Oakley's team decides it's time for an intervention. The result: an image overhaul, complete with a fake girlfriend meant to show the world he's settled down.
Enter seventeen-year-old Vaughn Bennett-devoted sister, part-time waitress, the definition of "normal." Under ordinary circumstances she'd never have taken this gig, but with her family strapped for cash, she doesn't have much of a choice. And for the money Oakley's team is paying her, she figures she can put up with outlandish Hollywood parties and a team of publicists watching her every move. So what if she thinks Oakley's a shallow, self-centered jerk? It's not like they're going to fall for each other in real life…right?
Wicked | Jennifer L. Armentrout
My thoughts: I feel like don't talk about these books enough, which is a shame, because they are actually pretty good! They have that steamy romance Jennifer L. Armentrout is known for, but they have a very good background story and funny moments you can't stop laughing. And if that doesn't make you want to read these books, let me add something: they have wicked fairies.
Synopsis
Twenty-two year old Ivy Morgan isn't your average college student. She, and others like her, know humans aren't the only thing trolling the French Quarter for fun… and for food. Her duty to the Order is her life. After all, four years ago, she lost everything at the hands of the creatures she'd sworn to hunt, tearing her world and her heart apart.
Ren Owens is the last person Ivy expected to enter her rigidly controlled life. He's six feet and three inches of temptation and swoon-inducing charm. With forest-green eyes and a smile that's surely left a stream of broken hearts in its wake, he has an uncanny, almost unnatural ability to make her yearn for everything he has to offer. But letting him in is as dangerous as hunting the cold-blooded killers stalking the streets. Losing the boy she loved once before had nearly destroyed her, but the sparking tension that grows between them becomes impossible for Ivy to deny. Deep down, she wants… she needs more than what her duty demands of her, what her past has shaped for her.
But as Ivy grows closer to Ren, she realizes she's not the only one carrying secrets that could shatter the frail bond between them. There's something he's not telling her, and one thing is for certain. She's no longer sure what is more dangerous to her—the ancient beings threatening to take over the town or the man demanding to lay claim to her heart and her soul.
Have you read any of these books? Let me know in the comments if you did or what books you think are perfect for summer!
Follow me on BlogLovin'
Goodreads | Instagram | Twitter | Contact Me