Hello bookworms! I'm Nia and today I'm going to be talking about some cozy winter reads I love.
I have to admit it was a bit hard for me to think about five books that'd fit in this category, because when I usually read books I never tend to think "oh, this is such a good cozy read for winter" or anything like that, so I took a few minutes looking at my shelves to finally think about five books. And though they are cozy reads, they all don't have a winter setting, though for whatever reasons I think they'd be great to read in this time of the year.
If you aren't familiar with Top 5 Tuesday, it is a group here on WordPress now currently run by Shanah over at BionicBookWorm, where each week they give you a topic and you talk about 5 books that fit that category.
Without any further ado, let's start with this week's topic!
Hunted | Meagan Spooner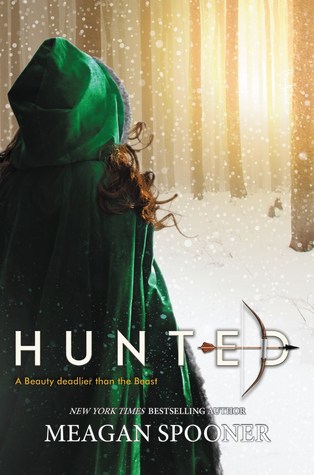 My thoughts: This book was freaking amazing, guys, and it's perfect for winter. It was so atmospheric and beautifully written I fell in love with it right away, and it became one of my favourite reads of this year. It was a Beauty & The Beast retelling with russian folklore, and it was whimsical and cozy. Definitely a winter pick if you have it on your TBR.
I have a review of this book here.
Beauty knows the Beast's forest in her bones—and in her blood. Though she grew up with the city's highest aristocrats, far from her father's old lodge, she knows that the forest holds secrets and that her father is the only hunter who's ever come close to discovering them. 
So when her father loses his fortune and moves Yeva and her sisters back to the outskirts of town, Yeva is secretly relieved. Out in the wilderness, there's no pressure to make idle chatter with vapid baronessas…or to submit to marrying a wealthy gentleman. But Yeva's father's misfortune may have cost him his mind, and when he goes missing in the woods, Yeva sets her sights on one prey: the creature he'd been obsessively tracking just before his disappearance. 
Deaf to her sisters' protests, Yeva hunts this strange Beast back into his own territory—a cursed valley, a ruined castle, and a world of creatures that Yeva's only heard about in fairy tales. A world that can bring her ruin or salvation. Who will survive: the Beauty, or the Beast?
The Crown's Game | Evelyn Skye
My thoughts: One of the main reasons I decided to add this book here is because it takes place in Russia, and everytime I think about it I get all the winter feels. I really enjoyed the whole setting and story, and even though it's more focused in the duel between both main characters, you still felt that cold atmosphere.
Vika Andreyeva can summon the snow and turn ash into gold. Nikolai Karimov can see through walls and conjure bridges out of thin air. They are enchanters—the only two in Russia—and with the Ottoman Empire and the Kazakhs threatening, the tsar needs a powerful enchanter by his side.
And so he initiates the Crown's Game, an ancient duel of magical skill—the greatest test an enchanter will ever know. The victor becomes the Imperial Enchanter and the tsar's most respected adviser. The defeated is sentenced to death.
Raised on tiny Ovchinin Island her whole life, Vika is eager for the chance to show off her talent in the grand capital of Saint Petersburg. But can she kill another enchanter—even when his magic calls to her like nothing else ever has?
For Nikolai, an orphan, the Crown's Game is the chance of a lifetime. But his deadly opponent is a force to be reckoned with—beautiful, whip-smart, imaginative—and he can't stop thinking about her.
And when Pasha, Nikolai's best friend and heir to the throne, also starts to fall for the mysterious enchantress, Nikolai must defeat the girl they both love…or be killed himself.
This Is Our Story | Ashley Elston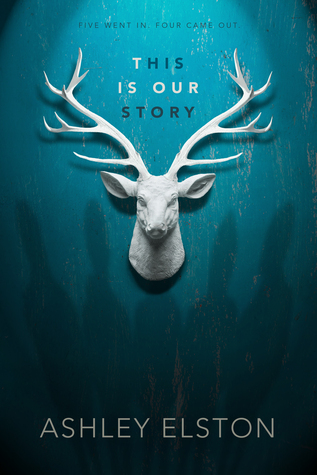 My thoughts: I honestly feel that mysteries and thrillers are perfect to read in fall/winter, because you can grab a blanket and a cup of tea and get so engrosed in those books you don't want to do anything else. And this particular novel has a special place in my heart, because it was what got me into that genre. I loved this book so much, and I ttotally recommend it if you either want to start reading thrillers or simply want to pick up a YA mystery.
Five went in. Four came out.
No one knows what happened that morning at River Point. Five boys went hunting. Four came back. The boys won't say who fired the shot that killed their friend; the evidence shows it could have been any one of them. 
Kate Marino's senior year internship at the district attorney's office isn't exactly glamorous—more like an excuse to leave school early that looks good on college applications. Then the DA hands her boss, Mr. Stone, the biggest case her small town of Belle Terre has ever seen. The River Point Boys are all anyone can talk about. Despite their damning toxicology reports the morning of the accident, the DA wants the boys' case swept under the rug. He owes his political office to their powerful families.
Kate won't let that happen. Digging up secrets without revealing her own is a dangerous line to walk; Kate has her own reasons for seeking justice for Grant. As she investigates with Stone, the aging prosecutor relying on Kate to see and hear what he cannot, she realizes that nothing about the case—or the boys—is what it seems. Grant wasn't who she thought he was, and neither is Stone's prime suspect. As Kate gets dangerously close to the truth, it becomes clear that the early morning accident might not have been an accident at all—and if Kate doesn't uncover the true killer, more than one life could be on the line…including her own.
Harry Potter | J. K. Rowling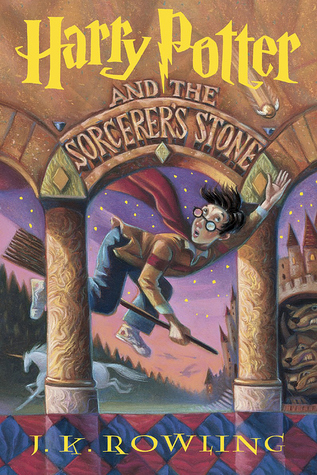 My thoughts: Okay, this is a major favourite in this comunity, but when I think about cozy winter reads I think about Harry Potter. Probably it has to do with the fact that there are many scenes throughout the books that happened in winter, and there were SO MANY FOODS that you could eat in this time of the year, but honestly, it just makes me nostalgic to think of Harry Potter in December. It makes me want to read the books and watch the movies again and again (which I'll probably will be doing soon).
Harry Potter's life is miserable. His parents are dead and he's stuck with his heartless relatives, who force him to live in a tiny closet under the stairs. But his fortune changes when he receives a letter that tells him the truth about himself: he's a wizard. A mysterious visitor rescues him from his relatives and takes him to his new home, Hogwarts School of Witchcraft and Wizardry.
After a lifetime of bottling up his magical powers, Harry finally feels like a normal kid. But even within the Wizarding community, he is special. He is the boy who lived: the only person to have ever survived a killing curse inflicted by the evil Lord Voldemort, who launched a brutal takeover of the Wizarding world, only to vanish after failing to kill Harry.
Though Harry's first year at Hogwarts is the best of his life, not everything is perfect. There is a dangerous secret object hidden within the castle walls, and Harry believes it's his responsibility to prevent it from falling into evil hands. But doing so will bring him into contact with forces more terrifying than he ever could have imagined.
A Darker Shade of Magic | V. E. Schwab
My thoughts: I don't know why I think this book is a perfect winter and cozy read, but at the same time I am. When I started this series last year I thought they would be perfect to read in winter, because the atmosphere and all the events happening were giving me winter-y vibes, so that's mainly why I decided to add it. Also I'm thinking of reading the third installment this month (and hopefully I'll read it!).
Kell is one of the last Antari—magicians with a rare, coveted ability to travel between parallel Londons; Red, Grey, White, and, once upon a time, Black. 
Kell was raised in Arnes—Red London—and officially serves the Maresh Empire as an ambassador, traveling between the frequent bloody regime changes in White London and the court of George III in the dullest of Londons, the one without any magic left to see.
Unofficially, Kell is a smuggler, servicing people willing to pay for even the smallest glimpses of a world they'll never see. It's a defiant hobby with dangerous consequences, which Kell is now seeing firsthand.
After an exchange goes awry, Kell escapes to Grey London and runs into Delilah Bard, a cut-purse with lofty aspirations. She first robs him, then saves him from a deadly enemy, and finally forces Kell to spirit her to another world for a proper adventure.
Now perilous magic is afoot, and treachery lurks at every turn. To save all of the worlds, they'll first need to stay alive.
What books do you think are perfect to read on a winter day? Let me know if you agree with my answers or if you have any recommendations for this time of the year!
By the way I did a reading survey in anticipation for next year. It'd only take a couple of minutes to answer the questions, and I'd have an idea of which posts you like the most and other ways I can improve my blog next year, so if you could answer them I'll thank you forever. I'll leave the link here. 
Follow me on BlogLovin'
Goodreads | Instagram | Twitter | Contact Me