Hello bookworms! I'm Nia and today I'm going to be talking about some fantasy worlds I'd love to live in.
This was a pretty tough one to think about. There were a couple of worlds that I knew I had to mention in this post because I just freaking adore them, but there were others that I had to think about a little bit longer. Still, there are some beautiful and interesting fantasy worlds, and I would love to discover them more.
If you aren't familiar with Top 5 Tuesday, it is a group here on WordPress now currently run by Shanah over at BionicBookWorm, where each week they give you a topic and you talk about 5 books that fit that category.
Without any further ado, let's start with this week's topic!
The GrishaVerse | Leigh Bardugo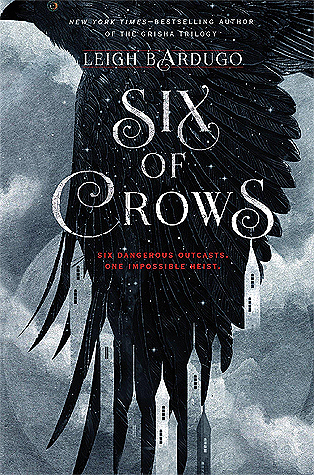 My thoughts: This was one of the first ones that came to my mind, because I just adore the world Leigh Bardugo has created. It's so complex and interesting and has a lot of layers that I'd love to live inside it. At this point I feel we have a fair idea of the different countries that are in the GrishaVerse, but still I would read 100 books more about this world, because it's one of my favorites.
Ketterdam: a bustling hub of international trade where anything can be had for the right price–and no one knows that better than criminal prodigy Kaz Brekker. Kaz is offered a chance at a deadly heist that could make him rich beyond his wildest dreams. But he can't pull it off alone…
A convict with a thirst for revenge.
A sharpshooter who can't walk away from a wager.
A runaway with a privileged past.
A spy known as the Wraith.
A Heartrender using her magic to survive the slums.
A thief with a gift for unlikely escapes.
Six dangerous outcasts. One impossible heist. Kaz's crew is the only thing that might stand between the world and destruction—if they don't kill each other first.
Prythian| Sarah J. Maas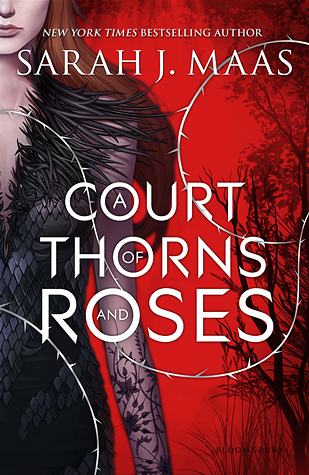 My thoughts: Okay, I have a very good explanation. Not only I find this world super fascinating and I adore faeries in any type or form, but also this world is divided in the different seasons, and that's something that I love. So probably I would live in the Fall/Winter courts, or maybe in the Night Court since it's one of the courts that we know a lot of information about, but I'm open to discover the different places.
I have a review of A Court of Mist and Fury and A Court of Frost and Starlight.
Feyre's survival rests upon her ability to hunt and kill – the forest where she lives is a cold, bleak place in the long winter months. So when she spots a deer in the forest being pursued by a wolf, she cannot resist fighting it for the flesh. But to do so, she must kill the predator and killing something so precious comes at a price …
Dragged to a magical kingdom for the murder of a faerie, Feyre discovers that her captor, his face obscured by a jewelled mask, is hiding far more than his piercing green eyes would suggest. Feyre's presence at the court is closely guarded, and as she begins to learn why, her feelings for him turn from hostility to passion and the faerie lands become an even more dangerous place. Feyre must fight to break an ancient curse, or she will lose him forever.
Shadow of The Fox | Julie Kagawa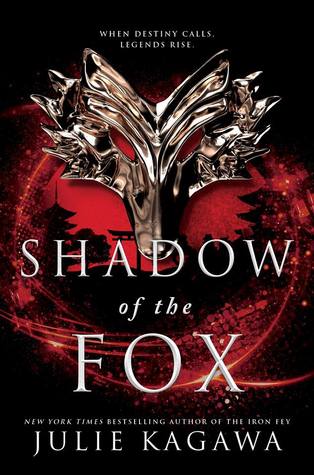 My thoughts: Even though I feel there's still a lot more information about this world that is going to be given to us in the next installments, the first one left a lasting impression on me. This is one book that I've read very recently, but I've become so invested in this world because it's super unique and cool, and I had lots of fun discovering the different gods and magical creatures that were in it, so I'd love to live inside it, even though it would be pretty terrifying to be alone in it.
One thousand years ago, the great Kami Dragon was summoned to grant a single terrible wish—and the land of Iwagoto was plunged into an age of darkness and chaos.
Now, for whoever holds the Scroll of a Thousand Prayers, a new wish will be granted. A new age is about to dawn.
Raised by monks in the isolated Silent Winds temple, Yumeko has trained all her life to hide her yokai nature. Half kitsune, half human, her skill with illusion is matched only by her penchant for mischief. Until the day her home is burned to the ground, her adoptive family is brutally slain and she is forced to flee for her life with the temple's greatest treasure—one part of the ancient scroll.
There are many who would claim the dragon's wish for their own. Kage Tatsumi, a mysterious samurai of the Shadow Clan, is one such hunter, under orders to retrieve the scroll…at any cost. Fate brings Kage and Yumeko together. With a promise to lead him to the scroll, an uneasy alliance is formed, offering Yumeko her best hope for survival. But he seeks what she has hidden away, and her deception could ultimately tear them both apart.
With an army of demons at her heels and the unlikeliest of allies at her side, Yumeko's secrets are more than a matter of life or death. They are the key to the fate of the world itself.
Kimgdoms of the Remnant | Mary E. Pearson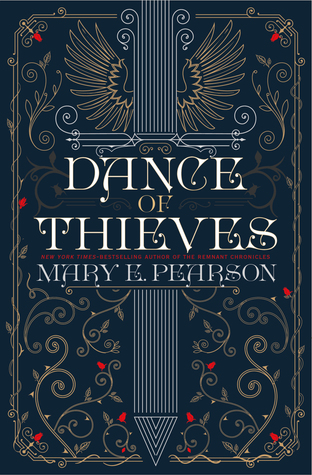 My thoughts: Ever since I read The Remnant Chronicles I completely fell in love with this world. Everything is so interesting and unique, and I really enjoyed what I discovered not only in the original trilogy but also in this spin-off. I feel in each single book it gets more and more complex and we discover lots of different things, and I would love to explore it.
I have a review of this book here in case you want to check it out!

When the patriarch of the Ballenger empire dies, his son, Jase, becomes its new leader. Even nearby kingdoms bow to the strength of this outlaw family, who have always governed by their own rules. But a new era looms on the horizon, set in motion by a young queen, which makes her the target of the dynasty's resentment and anger.
At the same time, Kazi, a legendary former street thief, is sent by the queen to investigate transgressions against the new settlements. When Kazi arrives in the forbidding land of the Ballengers, she learns that there is more to Jase than she thought. As unexpected events spiral out of their control, bringing them intimately together, they continue to play a cat and mouse game of false moves and motives in order to fulfill their own secret missions.
Caraval | Stephanie Garber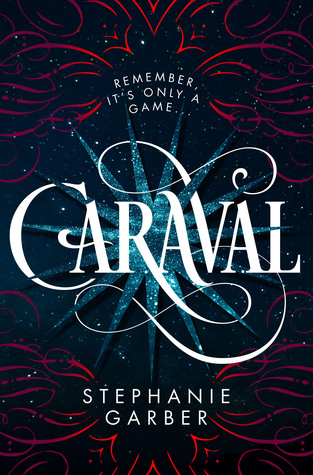 My thoughts: Hear me out, because even though the world building of this world isn't that complex, I feel I want to point out why I want to live in this world. I would love to work in Caraval. That's just it. To be honest, I don't really care about the outside world, but something that I've been thinking about ever since I finished these two books is that this carnival is just so cool and I would love to be a part of it. So… yeah.
I have a review of Legendary here, in case you're interested and want to check it out.
Remember, it's only a game…
Scarlett Dragna has never left the tiny island where she and her sister, Tella, live with their powerful, and cruel, father. Now Scarlett's father has arranged a marriage for her, and Scarlett thinks her dreams of seeing Caraval—the faraway, once-a-year performance where the audience participates in the show—are over.
But this year, Scarlett's long-dreamt-of invitation finally arrives. With the help of a mysterious sailor, Tella whisks Scarlett away to the show. Only, as soon as they arrive, Tella is kidnapped by Caraval's mastermind organizer, Legend. It turns out that this season's Caraval revolves around Tella, and whoever finds her first is the winner.
Scarlett has been told that everything that happens during Caraval is only an elaborate performance. Nevertheless she becomes enmeshed in a game of love, heartbreak, and magic. And whether Caraval is real or not, Scarlett must find Tella before the five nights of the game are over or a dangerous domino effect of consequences will be set off, and her beloved sister will disappear forever.
Welcome, welcome to Caraval…beware of getting swept too far away.
What fantasy worlds you'd love to live in? Do you have any of these ones I've mentioned on your list as well? Let me know in the comments!
Follow me on BlogLovin'
Goodreads | Instagram | Twitter | Contact Me